You can read the full newsletter by clicking here:
Newsletter NI Q3 2020 – Architectural Solutions Boon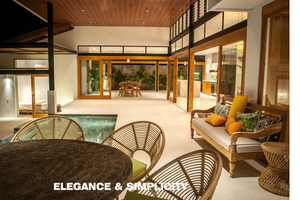 Feels like time has come to a standstill? Deprived from all its international travelers the South Lombok surfing community have certainly had the waves all for themselves. But the smart ones are already at work for attending the next sunrise.Outstanding architectural design supported by creative new brains are feeding the new Seaside Society getting born under our eyes. The bigger estates, such as Selong Selo, the one with the longest track record, Tampah Hills, Samara or Twin Peaks, the only beachfront one, they all keep adding high end innovative and sustainable villas and resorts to this remote and epic coastline. On top of that, guess what else is coming along: an international yacht Marina, the MotoGP track 2021, two iconic beach clubs and a great diversity of restaurants.
Over the last 10 years, Nagaindo have been in close contact with the market, we keep selecting and identifying the best architects, interior designers and builders for our clients. Our model is to source the best land and then support clients throughout their investment & projects, we offer you the best network and advice with options for a net-zero architecture because we care for our planet.
WATCH Nagaindo Video: Our Company Model
Building resorts and villas in Lombok new riviera has never been easier and you have plenty of good options at your disposal. Recurrent themes are:
1. Elegance & Simplicity: think of bespoke architecture of the highest quality; think of sophisticated and uncluttered aesthetic, with a vision to create beautiful, unpretentious, low maintenance; think of natural materials, textures and lighting carefully selected to create comfortable 'people' spaces for a contemporary lifestyle; there are plenty of high profile architects in Lombok nowadays.
2. The Ethnic Touch: inspired by the infinity of local culture in Indonesia (Sasak, Balinese, Javanese etc), clients and their architect can easily emulate such ethnic feel by collaborating with local artisans and sourcing local materials, those villas have an unforgettable touch and may fare far better over time as they are more resilient to local weather conditions.

3. Precrafted Solutions: a cost-effective and efficient production solution from an award winning team saving time and money; designed with sustainability and environmental consciousness, you can design studio, 1 bed or 2 bed villas which is cost effective, fast to build (can be less than 6 months) and guarantee for 7 years.
4. Green Consulting Services: our clients have built the first net-zero villa in Lombok as we care for the environment; they can look into passive design with understanding of the sun & wind movements, rainwater actively managed and reused, energy & solar with electricity being sold back to the grid, grey water treatment and waste management system as well as sustainable landscape strategy.
Contact Nagaindo, we will be happy to advise you and share our architectural solutions with you.
Jean-Marc Reynier
Nagaindo Director & Passionate Lombok Citizen
MyLinkedIn